Part 3: The Importance of Early Referral and Treatment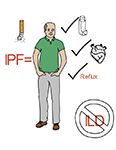 This final video explores the disease course, how to communicate and assess the patient's preferences and values, and reviews therapies for disease management.
---
Related Videos
What Is IPF?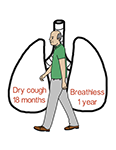 This video focuses on the key clinical features of IPF by introducing a patient case and reviewing the importance of physical exam and patient history.
Continue
---
How to Recognize and Diagnose IPF?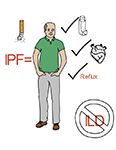 Here, Dr. Amy Olson discusses when to suspect ILD and which tests to perform in order to confirm diagnosis.
Continue