Videos
Know Before You Go: IPF Grand Rounds Pre-learning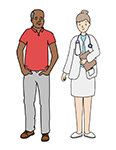 Dr. A. Whitney Brown gives an overview of IPF in the broader category of interstitial lung diseases. From differential diagnosis to the multidisciplinary team discussion, Dr. Brown presents a 5-minute overview to prepare you for your live meeting.
---
Related Videos
What Is IPF?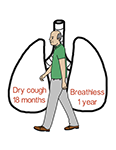 This video focuses on the key clinical features of IPF by introducing a patient case and reviewing the importance of physical exam and patient history.
Continue
---
How to Recognize and Diagnose IPF?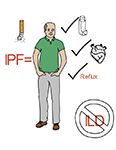 Here, Dr. Amy Olson discusses when to suspect ILD and which tests to perform in order to confirm diagnosis.
Continue